We believe in a progressive approach to veterinary medicine, but hold true to providing high-quality medicine and service to the pets and the people who love them. A hospital's strength comes from within, and ours stems from our Team. We have the best team of client service, pet nurses, and doctors. Their compassion and dedication are exhibited with each and every appointment they see.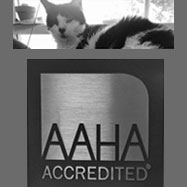 We Now Offer Bathing!
We are happy to announce that we now offer a new bathing service for our patients! Properly bathing your pet will help keep their skin and coat as healthy as possible. Bathing is a good idea for several reasons:
If your pet is trained to enjoy bathing, the experience will be pleasant for them, similar to going for a walk or playing chase in the yard.
Any positive interaction between you and your pet strengthens the human-animal bond.
Bathing removes dirt and odors from their skin and coat.
Frequent bathing is necessary to heal inflamed or infected skin and damaged hair.
Finally, while not often realized, bathing can have important health benefits for you and your family.
Please call the office for more information. You can download a bathing check-in sheet here.
Pet Insurance
Interested in pet insurance? We can help you find a plan that is right for you! Click here to get started.
Opportunities Available
We are continually seeking only optimistic, goal-oriented, motivated, skilled veterinary technicians and customer service oriented receptionist to join the team on a FT/PT basis. We practice exceptional medicine while emphasizing top-notch patient care. We offer a professional, collaborative, forward-thinking environment where we will utilize, challenge and encourage you to grow your skills/talents. Reception Responsibilities include: handling and answering multi-lined phone system, checking in patients, discharging patients, collecting payments, etc. There is plenty of opportunity to grow and advance as well as get involved with all happenings of the hospital.
If you feel you have something to offer and you want to grow, please apply in person, send resumes to [email protected] or call us at 609-333-8686.
We are proud to be AAHA Accredited
Tune in to Your Pet Matters
Dr. Tokiwa also hosts the only Pet Health Radio show in Mercer County. Tune in every Saturday at 10 am to learn more about pets and the people who love them. You can also listen by clicking the button below!
Tune in to The Collaborative Vet Podcast
Dr. Tokiwa collaborates and converses with people from all aspects of veterinary medicine and the pet world. From K9karts to education in the latest Pet Cancer Therapies, they talk about it all. Laughing, friendly conversations with the people who love pets. Listen, learn, laugh and love the pets like they love us….unconditionally!

Hours
Mon + Tues + Wed: 9:00am – 4:30pm
Thurs: 10:00am – 6:00pm
Fri: 9:00am – 4:00pm
Sat & Sun: Closed
Please complete the form below and a member of our team will get back to you as quickly as possible. If you need immediate assistance, please call us at 609-333-8686.