Click Here to View Dr. T's Message Regarding COVID-19
Dear Pet Family,
At Progressive Veterinary Care, the health and well-being of your pet and family are our top priority. First and foremost, we are monitoring and taking precautions to protect you and your pets. As the situation surrounding coronavirus (COVID-19) continues to escalate, we want to assure you that we plan to continue uninterrupted pet care and will contact via email should anything change in the future.
WHAT YOU SHOULD KNOW:
According to the CDC, there is currently no known reason to believe that any animals, including pets in the US, can spread COVID-19.
To date, the CDC has not received any report of pets or other animals becoming sick with COVID-19.
The CDC always recommends following everyday preventative actions to help prevent the spread of the illness.
As a rule, pet parents should practice good hygiene habits, including washing hands before and after handling pets/food/supplies. Most importantly, if you see any abnormalities in your pet, contact us right away.
Veterinary care is still considered an essential service and our plan right now is to continue our regular hours. Should those hours need to change, they will be posted on our location door, website, Facebook and outgoing voicemail message.
WHAT WE ARE DOING AT OUR PRACTICES:
Continuing to maintain our clean and sterile environments while taking additional precautions for the safety of our clients.
Cleaning practices have been increased in high traffic areas and common surfaces as well as hand sanitizers located throughout our hospitals. Furniture, counters, floors, door handles, exam rooms and patient treatment areas are thoroughly disinfected and scheduled numerous times a day.
Employees who feel ill or have any fever whatsoever are instructed to stay home and contact their doctor.
"SOCIAL DISTANCING" IMPLEMENTATION:
Upon arrival, clients should call 609-333-8686 from their vehicle to verbally check-in for their scheduled appointment.
While on the phone we will conduct a brief COVID-19 screening to assess potential pet exposure risk.
After check-in, clients are asked to remain in their vehicles for their scheduled appointment.
A team member will come to your vehicle and bring your pet inside for a full examination. Again, pet owners will be asked to remain in their vehicles.
A member of our team will contact you by phone to discuss the exam findings and recommendations.
Upon completion of the medical assessment and treatments, a team member will escort your pet back to your vehicle.
Whenever possible, all paperwork and financial transactions will occur via phone or at the vehicle.
Curbside prescription pick up is available, if needed.
Pet prescriptions may be (re)filled at our online pharmacy at MyVetStoreonline.com
We have also implemented a strict, corporate "no-handshake" policy.
Please be aware that our team members may be wearing gowns, masks, and gloves when they interact with you and your pet. We realize this can look frightening and intimidating. Beneath it all are the same team members who you have come to know and trust with your beloved pets.
We are closely monitoring the guidance from the CDC and local authorities regarding the spread of the virus to ensure that the actions that we are taking are comprehensive and appropriate. Please know that our group of hospitals remains steadfast and confident in our ability to navigate this uncertain period and are doing all we can to protect you, your pets and our employees.
Sincerely,
 Michael Tokiwa, DVM, Owner/Chief of Staff
We believe in a progressive approach to veterinary medicine, but hold true to providing high-quality medicine and service to the pets and the people who love them. A hospital's strength comes from within, and ours stems from our Team. We have the best team of client service, pet nurses, and doctors. Their compassion and dedication are exhibited with each and every appointment they see.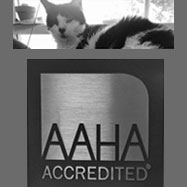 We Now Offer Bathing!
We are happy to announce that we now offer a new bathing service for our patients! Properly bathing your pet will help keep their skin and coat as healthy as possible. Bathing is a good idea for several reasons:
If your pet is trained to enjoy bathing, the experience will be pleasant for them, similar to going for a walk or playing chase in the yard.
Any positive interaction between you and your pet strengthens the human-animal bond.
Bathing removes dirt and odors from their skin and coat.
Frequent bathing is necessary to heal inflamed or infected skin and damaged hair.
Finally, while not often realized, bathing can have important health benefits for you and your family.
Please call the office for more information. You can download a bathing check-in sheet here.
Opportunities Available
We are continually seeking only optimistic, goal-oriented, motivated, skilled veterinary technicians and customer service oriented receptionist to join the team on a FT/PT basis. We practice exceptional medicine while emphasizing top-notch patient care. We offer a professional, collaborative, forward-thinking environment where we will utilize, challenge and encourage you to grow your skills/talents. Reception Responsibilities include: handling and answering multi-lined phone system, checking in patients, discharging patients, collecting payments, etc. There is plenty of opportunity to grow and advance as well as get involved with all happenings of the hospital.
If you feel you have something to offer and you want to grow, please apply in person, send resumes to info@barkmeowvets.com or call us at 609-333-8686.
We are proud to be AAHA Accredited
Tune in to Your Pet Matters
Dr. Tokiwa also hosts the only Pet Health Radio show in Mercer County. Tune in every Saturday at 10 am to learn more about pets and the people who love them. You can also listen by clicking the button below!
Tune in to The Collaborative Vet Podcast
Dr. Tokiwa collaborates and converses with people from all aspects of veterinary medicine and the pet world. From K9karts to education in the latest Pet Cancer Therapies, they talk about it all. Laughing, friendly conversations with the people who love pets. Listen, learn, laugh and love the pets like they love us….unconditionally!

Hours
Mon, Wed, Fri: 9:00-6:00
Tues + Thurs: 9:00-7:00
Sat: 9:00-1:00
Please complete the form below and a member of our team will get back to you as quickly as possible. If you need immediate assistance, please call us at 609-333-8686.